Fullback on the inside: why, when and how?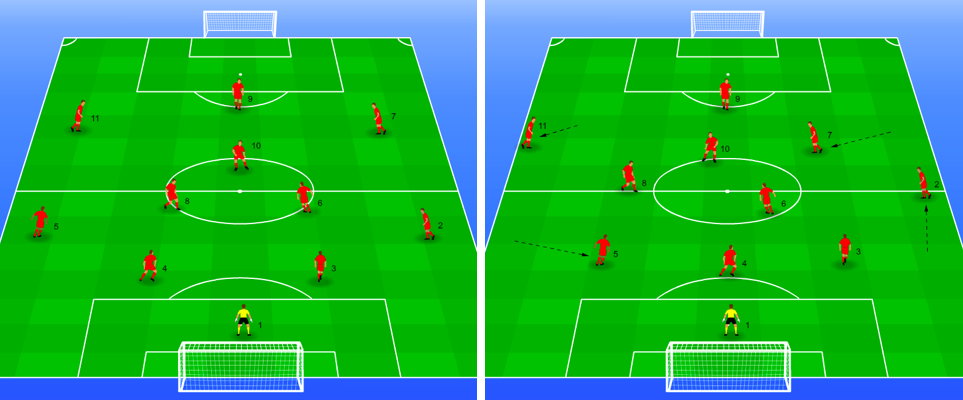 Back in the old days, every full back was told to play close to the sideline. Nowadays, the full back role has developed into a very flexibel, versatile style with a lot of variation. It takes some practice, but if it works, it works good.
The logic behind the versatile role of fullbacks is a principle of play that a lot of teams use: only one player on every wing. Most of the times, this is still the fullback, but this would mean the wingers both play inside, in the halfspace. Not every winger is very capable of doing so and moreover, playing with two high fullbacks can leave too much space behind after losing the ball.
Therefore, when playing with a winger on the sideline, the fullback is expected to play in the halfspace. He can do that in three different ways: in a central defender role, a defensive midfielder role and even in an offensive midfielder role.
Third central defender
The most easy way to play on the inside as a fullback is by becoming the third central defender in the build up (image above). The other fullback stays wide and the two central defenders shift a little to create space. This structure is used a lot against teams defending in a flat 4-4-2 because it creates a 3v2 overload at the back.
Defensive midfielder
In his time at Bayern München, Pep Guardiola started varying a lot with the position of his fullbacks. He wanted to get Arjen Robben and Franck Ribery in 1v1 situations from the sideline, so he developed a new structure in possession. Both fullbacks where playing as defensive midfielders in a 2-3-4-1 formation. This allowed them more control over the centre, a better rest defense and a lot of opportunities for Robery to exploit there main strength.
Offensive midfielder

Sometimes, the full back doesn't only play in midfield to pass, but adds a lot of deep runs too. By taking a starting position in the number 10 zone vertically, he can create a 2v1 against the opposition fullback and make runs in behind. It takes a lot of offensive qualities for a fullback to be able to execute this role very well. But if he pulls it off, it provides the team with a lot of unpredictability in the final third.
Training drill
A very useful drill to improve the cooperation between the fullback and the winger is the drill below from coach Dennis van der Ree. After the central defender receives the pass from the other central defender, the fullback and winger move in a way that only one of them plays wide and the other one inside.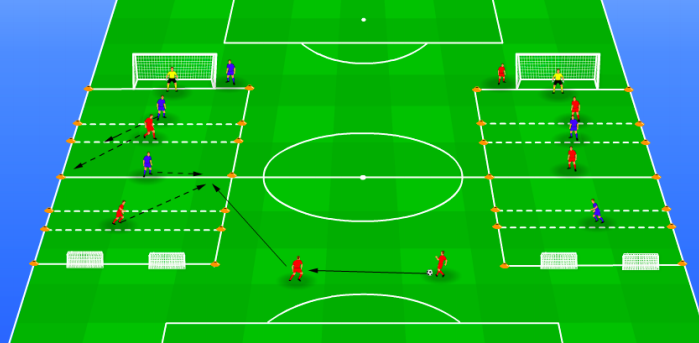 Kyle Walker
In this video, Kyle Walker gives insight in the way Pep Guardiola lets him play as a false fullback regularly.