Awareness: what it is and how to improve it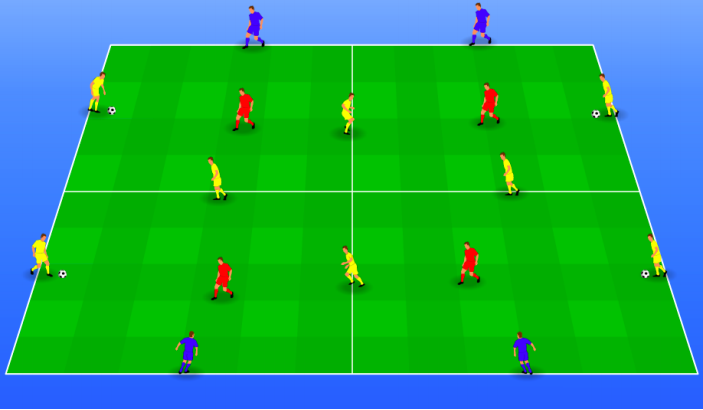 How is it possible that Xavi Hernandez, without real speed or strength, was dominating the midfield for so many years? To answer that question, Patrick Woerst, founder of Vantage, studied a lot of video clips. His conclusion: Xavi was always aware of his surroundings, which facilitated him in making better decisions. Woerst then asked an important question: if awareness is so important, how come we don't spend more time on improving it on the training pitch?
Awareness
What is awareness for a football player?
'Lately, I've heard a lot of people mentioning 'scanning' or 'checking the shoulder'. That is only one aspect of awareness, which is all about knowing the surroundings to make better decisions. Obviously, the main way to collect information is with your eyes. It's not only about twisting your head a lot of times, but more importantly: where do you look at? What do you see? And in what way do you use this information to improve your decision-making?'
What other ways can players apply to be more aware?
'One very good way is by improving their body positioning. Another one is with non-verbal communication. Opponents listen to coaching instructions, too. When you communicate non-verbally, it is harder for them to understand. An additional benefit is that it obligates your teammates to look at you. Otherwise they can't collect the information you are sending them. Scanning, body positioning and non-verbal communication are the most important aspects. You can also collect information from sounds, smells and physical contact.'
Can you give an example of improving collecting information from sounds?

'When you receive a ball with an opponent pressing you from behind, you could hear where he is. A few weeks ago, in a training session with two players, we worked on collecting information from sounds, and even more importantly, using that information to make better decisions. One player passed the ball to the other, with me pressing from the back. In one hand, I held my keys and moved them upside down to make noise. The player had to turn away from me to the other side.'
You also use a lot of coordination exercises. What is their function?
'Coordination is in fact the co-operation between your senses, your brain and your nerves. You collect information with your senses, which you process with your brain and translate into actions in your muscles and joints, fed by your nerves. This process is accelerates with coordination exercises. One example is an exercise I did with Alfred Finnbogason who is playing for Augsburg as a striker (see video below, red.). This is just a warm-up exercise. After that, we train in game realistic situations.'
Training drills
Below, you'll find two exercises to improve the awareness of players (click to view).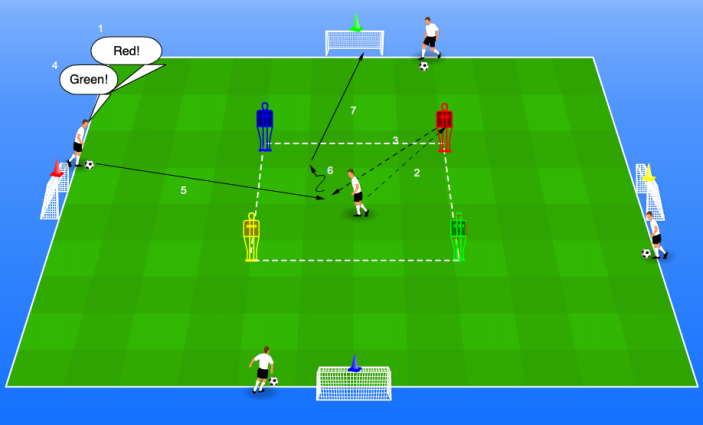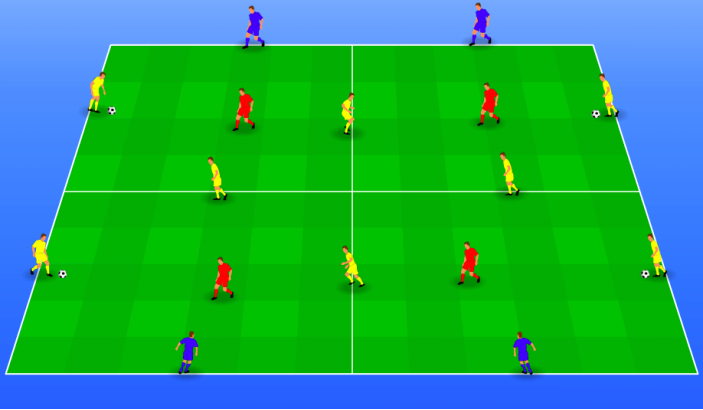 This interview was originally posted in Dutch at our parent company De Voetbaltrainer.